Actress Haruka Kinami Flashes Charming Smile After Slipping Off Stage
"Chameleon actress" Haruka Kinami (38) is in her element.
Kinami's performance in "Sexy Tanaka-san" (NTV), in which she plays the lead role, has received high praise. The drama is based on the manga of the same title by Hinako Ashihara. She is perfect at her job, but has no friends or a boyfriend. Because of her communal nature,  she leads a solitary life in the eyes of the public. However, behind her back, she plays Kyoko Tanaka, an office worker in the accounting department who also has a face as an exotic belly dancer named "Sali"
"Speaking of Kinami, she has made irregular appearances on "Lavit!" (TBS), in which she is known as the showbiz's number one bread lover, and is popular for her cheerful character, but as an actress, she is also known for creating ever-changing characters. The role of the menhera wife she played in the 16th episode of "Seishin Suru Boku, Aishiteru" (TBS) was well-received on social networking sites as being "too scary""
"The third in the series, "Yusha Yoshihiko and the Seven Guided" (TV Tokyo), which she appeared in the very next season, was directed by Yuichi Fukuda. It is a slapstick comedy that tests an actor's ability to improvise, a characteristic of his work. Ms. Kinami had appeared in the first film of the series, and it is well known that she created her character by wrapping a sarashi around her chest and avoiding femininity as much as possible," said a person involved in the production of the commercial TV drama.
She married Tamaki Hiroshi (43) in June 2018. This magazine has encountered various moments of Kinami's life. We have seen her cute appearance at an event for "Yusha Yoshihiko," a shot of her and Tamaki Hiroshi together as husband and wife, and her appearance at a jewelry event. We would like to introduce Kinami's ever-changing charm with these photos.
She puts her hand on her cheek and smiles even after slipping off the stage
"Oh, look out! Look out!"
She slipped on the stairs as she was leaving the stage. It was at a Blu-ray and DVD release event for the drama "Yusha Yoshihiko and the Key of Evil Spirits" held in Tokyo in April 2013. After the stage greeting, Kinami, who was wearing high-heeled shoes, fearfully started to go down the stairs, but slipped with a cry of 'yikes'. The audience froze for a moment. However, with her outstanding athleticism, Kinami managed to land safely.
She looked so cute with her hand on her cheek and an embarrassed smile on her face.
"The role of Kyoko Koizumi, a high school girl in the "20th Century Boys" series of movies released in 2008, was very similar to the original work, and her character development became the talk of the town. After that, she did not attract much attention, but with the success of "Yusha," it was said at the time that her big break was not far away."
Incidentally, Kinami in "Sexy Tanaka-san" is also a close duplicate of the original. The drama ranked fourth in Oricon's October season drama satisfaction rankings (covering dramas broadcast from October 24 to 30). Kinami's transformative performance is a must-see.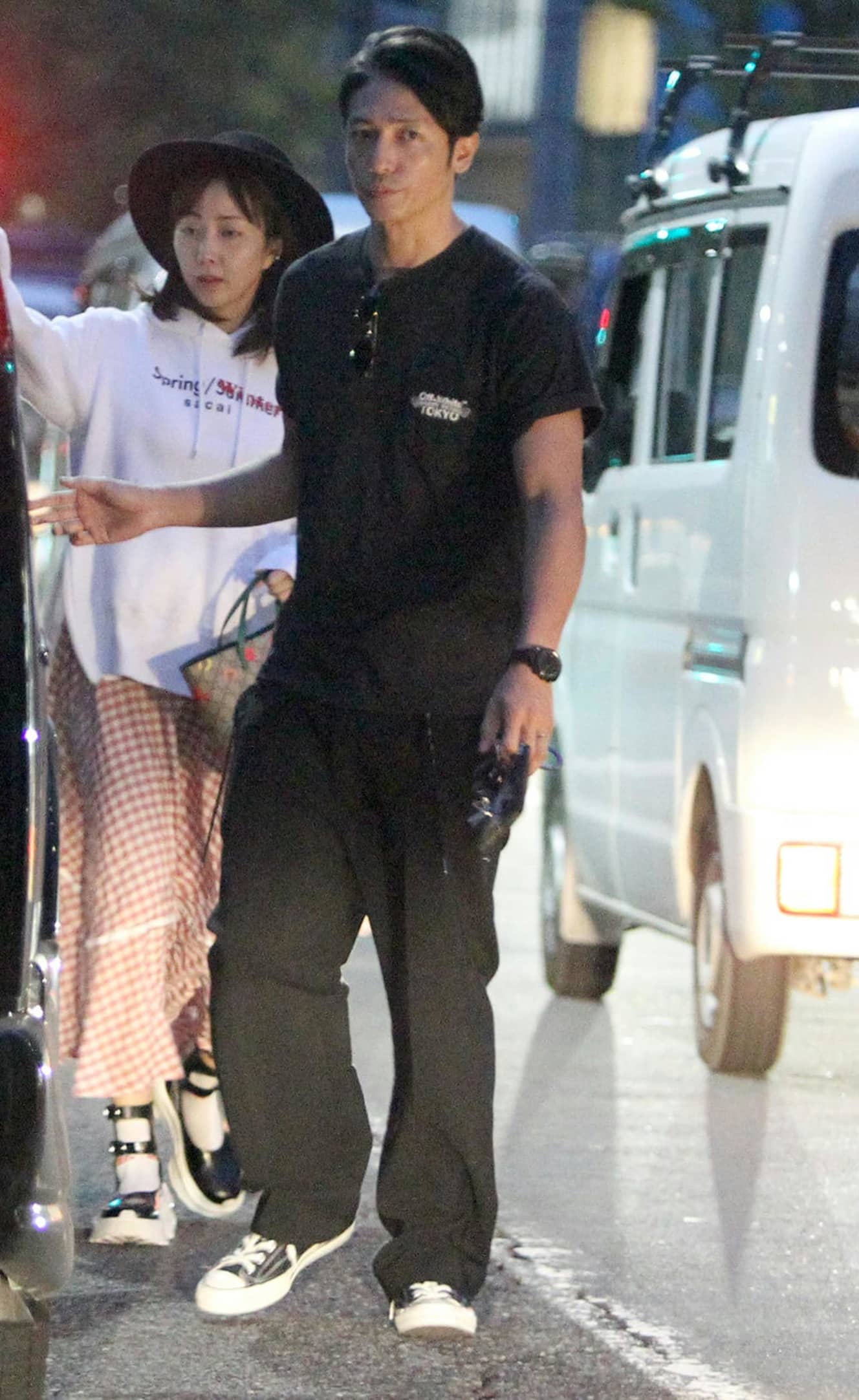 PHOTO: Kojiro Yamada (6th), Yuri Adachi (7th to 9th)