Former Takarazienne male actor who "resembles Meiku Nagano" suffers "until he becomes a woman again
Second careers for the eternal faeries of "Tokyo University of the East and Takarazuka University of the West
Mayuko Ohara, a member of Takarazuka Revue's 99th season and a member of the snow troupe under the name Haruki Yomukai, has been a member of the Takarazuka Revue for seven years and left the company in February 2019 at the age of 24. She is also scheduled to appear in the stage production of "Oni-no-Baeki" in September of this year. After leaving the company, she chose to become an actress and was troubled by the fact that she did not know how to play a woman. What difficulties did she face?
As a young girl, she aspired to become a professional tennis player.
Looking at Ohara's Instagram photos, we see many soft, feminine expressions. When we interviewed her, she was as bright as the sun, and I felt as if I could understand the origin of her name from her Takarazuka days. Her facial expressions, which change as she speaks, have the power to attract people.
Ohara originally aspired to be a professional tennis player. His parents, who met through tennis, sent him to a hard tennis school from the age of 3. Her policy was that she should aim for the top in everything she did, so she worked hard to become a professional tennis player. By the time he was in junior high school, he was playing tennis at several tennis schools and was a member of a tennis club.
At that time, she spent most of her waking hours playing tennis, but she was somewhat calm and self-analyzed. By the time he reached the third grade of junior high school, he looked at his own performance and the abilities of the players around him and decided that he could not become a professional.
Her dream of becoming an actress, which she had kept in her heart as well as her longing for tennis since she was a child, blossomed. In the spring of her first year of high school, Ohara's dream changed drastically when she saw the drama "Attention Please.
I admired Miki Maya in the drama, so I did a video search and came across a Takarazuka Revue video. Until then, I didn't even know that Ms. Maya was from Takarazuka, but the moment I saw the video, I thought, "I definitely want to join this company! I thought, "I want to be a part of this! More specifically, I thought, "I want to be Miki Maya.
After deciding that she wanted to join Takarazuka, she acted quickly, quitting the two tennis schools she had been attending and submitting a notice of withdrawal from the school tennis club. He immediately found a private school for entrance examinations for Takarazuka and asked his mother for permission to enter the school. She was surprised to learn that when she entered the school, she had not yet seen a Takarazuka Revue performance live. When she saw her first live performance a few months after entering the school, she was convinced that this was definitely the world she wanted to pursue.
However, she also started from zero in ballet and voice. From there, she attended lessons five times a week, and in February of her first year of high school, less than a year later, she passed her entrance exam. Perhaps the stoic attitude she had developed through tennis helped her.
The "promise" of a male actor's posture
During her active career, she was energetic! Ohara was popular for his cheerful character.
He says, "I always wanted to play the role of Rocket Boy, who sang and danced solo and called for the audience before the line dance. One year before I left the company, I was able to fulfill my dream. There were setbacks along the way, but when I was given the role, I was glad that I had not given up. At that time, I thought there was nothing more I could do to shine here, and I considered leaving the troupe.
Of course I was frustrated when I realized that I would never become a top star, but I also became impatient and decided that I had to find a different path quickly.
Immediately after leaving the troupe, she worked for three months selling cosmetics at a department store. She felt that she was not good at sitting still on the sales floor, so she decided to make a fresh start in the entertainment business. She thought about taking lessons and working part-time to make a living, and even worked at a major beef bowl chain.
I thought, "I made a different choice," and quit this job after three months (laughs).
After that, she began her performing career, focusing on the stage; she began performing in musicals in December 2019. Since then, he has also been positively involved in straight plays performed in small theaters. It was then that he first learned about "small theaters" in general, and he could not hide his surprise. The term "small theater" in the context of Takarazuka refers to performances at the Umeda Arts Theater Hall or the Nippon Seinenkan, which can accommodate 1,000 to 2,000 people. However, a typical small theater is 1/10th the size, with a capacity of 100 to 200 people. The distance between the audience and the theater was also close, necessitating a change in the method of expression.
There was one more thing that had to be changed. I had to change my behavior in order to play a female role instead of the male roles I had played in the past. Even before taking the music school exam, Ohara's target was Miki Maya, so she repeatedly envisioned herself in male roles, and with the help of the upperclassmen, she became closer and closer to the male roles that she was expected to play. After her retirement, there was a time when she was puzzled as to how she could learn to behave in a feminine manner.
She said, "Male roles are characterized by their standing posture, with both sides open an egg and the thighs never closed. For many years, I always stood this way on stage and in my private life, so it was difficult for me to get used to it.
Since she is a woman by nature, the expression "back to being a woman" may be misleading, but we are talking about the world of Takarazuka. What triggered this was her performance with idols and her participation in the Miss Contest.
Cute is justice.
Last summer and fall, I played the role of a high school student in the musical "Opening Night. There were many idols in the main cast, and I learned a lot from them. I watched their theatrical and dance expressions, and they were really good at showing themselves.
I used to think that I was bright and funny and that was my selling point, so I would expose my true self, like "I'm going to eat a big cake with no makeup on! I thought that my expression was to make everyone who watched me laugh by exposing my true self. But then I thought about what kind of actress I wanted to be in the future and realized that I needed to change the way I communicate on SNS. I thought I should be more particular about the photos I posted. That is where I started my research. I asked my mother to be my photographer, and I chose from among the 100 or so photos she took for each shot.
The idols I performed with were absolutely beautiful when they said their lines and when they sang. When I'm conscious of my vocalization, my nose puffs up. I practiced speaking and singing while looking in the mirror so that I wouldn't look weird for even a moment. I realized that this is also very important in terms of expression.
After the fall performance of the same production, Ohara challenged the "Miss Bridal Model Grand Prix" competition. She thoroughly practiced her feminine and supple movements, from the way her dress glamorized her, to the way she walked, how she held her bouquet, and other aspects of her behavior, and at the Kanto regional competition held at the end of the year, she was crowned the grand prix winner.
I lost 8 kg. I lost the muscles I had built up playing male roles and changed my silhouette to be more feminine. I went on a diet of not eating at that time, even though it is not good for my health.
Indeed, in some of the earlier photos, she looks like a different person. She herself says that the reactions of those around her have changed so much that she believes some of the work she did was possible because she lost weight.
I used to think that it was unprofessional to call myself an actress when I wasn't even well known," she says. I began to think about how I could make a leap forward. I began to study femininity and what gestures objectively look cute. I think that being cute is justice, so I will continue to work hard (laughs). Of course, I will also aim to improve my skills on top of that!
He won his roles in both "My Hero Academia" and "Blade of Demon's Destruction" through auditions. Behind the scenes, she went to the gym and walked every day without fail, and took dance and voice lessons on her days off. With a strong determination to "definitely pass the audition," she worked so hard that she felt confident that no one else had ever practiced as hard as she did.
My goal right now is to perform on stage as a main cast member. And I will do my best so that one day I can perform with Miki Maya!
Mayuko Ohara has many upcoming productions lined up. She has always been improving herself to reach her goals, and she will probably aim even higher from here.
Appearance information
Blade of Demon's Destruction #3: MUGEN Yume Train
Theater Unit Bookers' inaugural performance "Sanbunnoichi".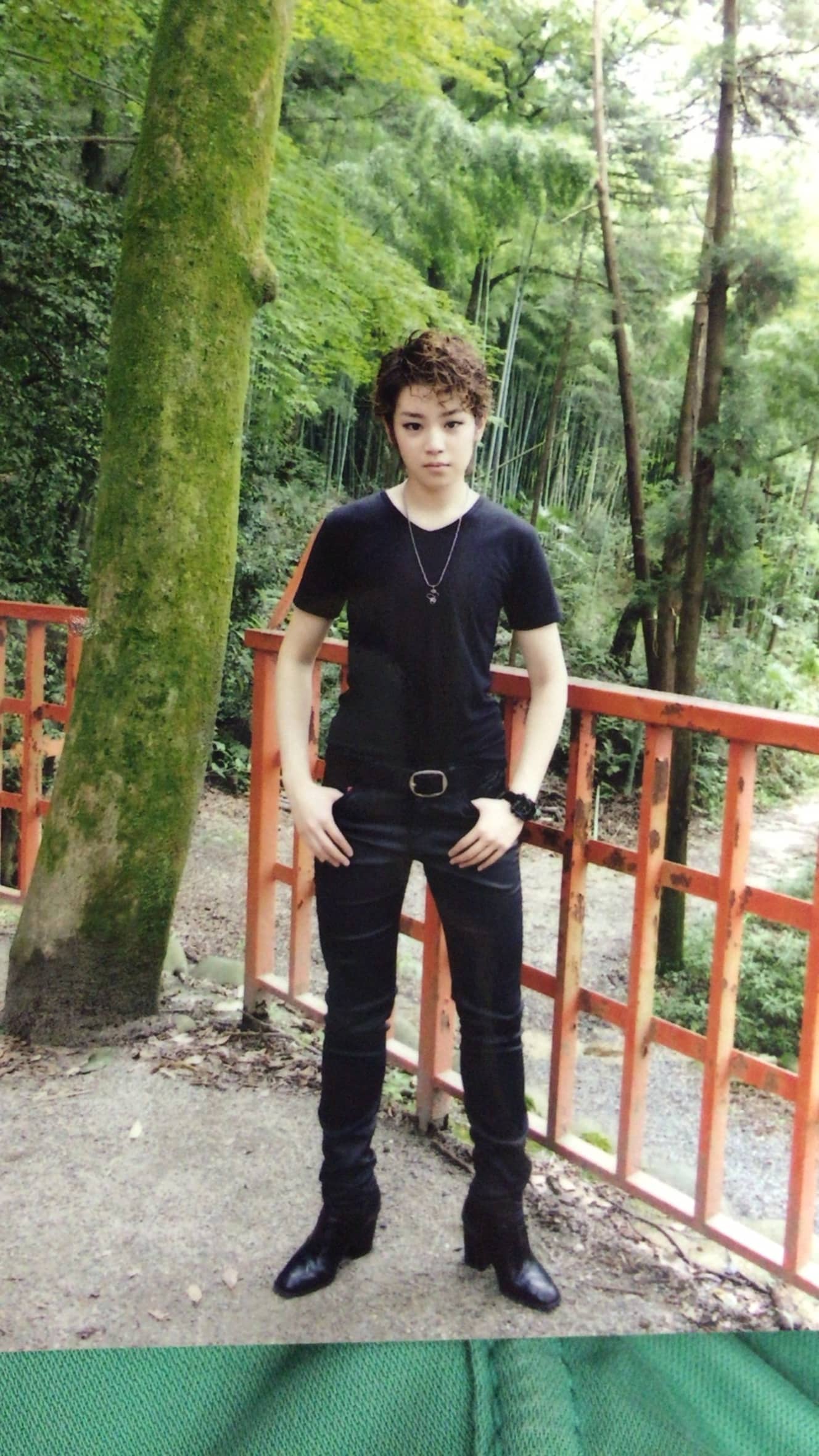 Interview and text: Natsuki Uegami

(Natsuka Uegami is a writer and beauty planner. She is a mom writer with a unique background, having performed as an actress in Yoshimoto Shinkigeki at Lumine the Yoshimoto. She has written articles on beauty, travel, and interviews for many magazines and websites. She is also involved in product development for cosmetics and other products, and appears on a live TV shopping show.
Her hobby is watching Taiwanese TV dramas, and she is fluent in Chinese (HSK level 5). He dreams of living a dual-location life in Taiwan.