This year's big break! After "professional mahjong player" and model Saka Okada's serious relationship with a handsome Keio University-graduate mahjong player
The "After" of the scoop in the first half of 2011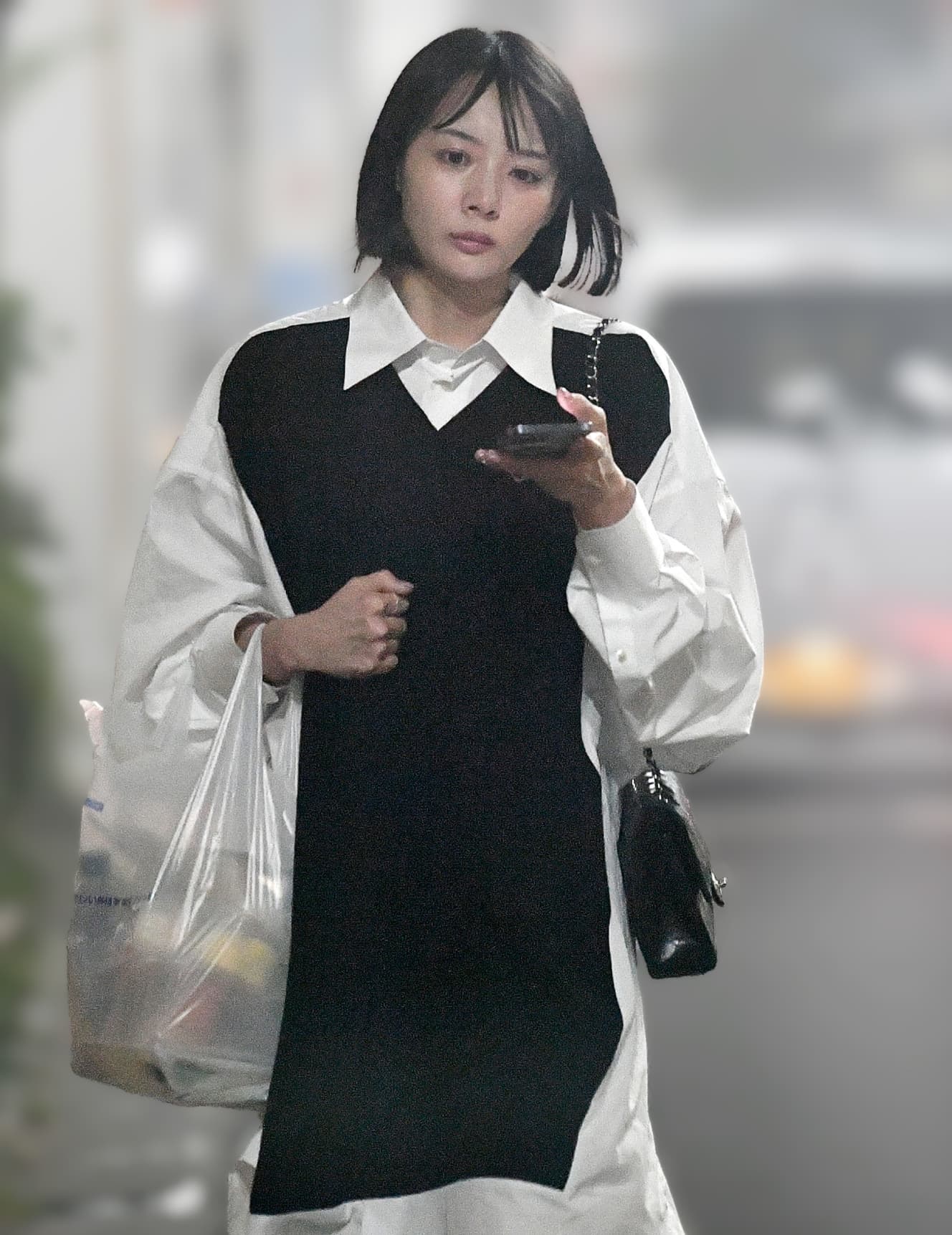 It was in late April that we reported that Saka Okada (29), a professional mahjong player with a "yakuman body," had a new boyfriend. In September 2009, she confessed her breakup with Sho Shiratori, a handsome mahjong player in the M League, whom she had been dating on the premise of marriage, but her new lover is a mahjong player again. We look back at the details based on the article we published on April 28 (ages and titles in the article are current at the time of publication).
Sayaka Okada, 29, is a model who is overwhelmingly popular in the M League, a professional mahjong league. She is also active in gravure and dominates the mahjong world as a too-beautiful female mahjong player, and it seems that she is also doing very well in her private life.
In mid-April, a handsome man entered a luxury apartment in a popular area of Tokyo lined with fashionable stores. Two hours after the man entered the room, shortly after midnight, the nine-headed beauty returned to the apartment by cab, and was Okada, who had finished her match in the ……M League.
The apartment is actually Okada's home. Apparently, the handsome man has a duplicate key to Okada's house.
Okada, who is very popular as a gravure idol and TV personality thanks to her excellent proportions, is also an accomplished mahjong player and belongs to the KADOKAWA Sakura Knights in the M League, where she contributed greatly to the team's victory last season. Although he has only been a professional mahjong player for six years, he is highly regarded by the top professionals in the industry," said an M League official.
Okada, who by his own admission and that of others is immersed in mahjong, was found dating Sho Shiratori (36), a handsome mahjong player who is also an M-Leaguer, in 2008. Since then, they have attracted attention as a couple officially approved by mahjong fans. In September 2009, she reported on her SNS that she and Shiratori had broken up, but her latest partner was also a mahjong player.
In the afternoon the day after the opening scene, a handsome man carrying a clutch bag came out of his room. He got on the train and headed for …… a certain mahjong parlor in Tokyo.
This handsome man is Taiyo Hamano (30), a professional mahjong player. He has not yet been selected for the M League, but he is a promising young graduate of Keio University. Mahjong pros often meet each other at practice and tournaments, so he must have met Okada through his professional activities.
FRIDAY saw the two going out and coming back from the same room day after day. On one day, Hamano entered the apartment with his hands full of large luggage.
In late April, we directly interviewed Okada as he came out of the venue after a tournament in Tokyo.
–Friday.
What is it?
— "It's with Taiyo Hamano.
Oh," he said with a laugh.
–I saw Hamano-san leaving and returning from Okada-san's home. You are in a relationship, right?
'Yes. ……. Oh, sorry, I forgot something (at the convention center), so I'm going back."
With these words, Okada left the reporters, and it was 30 minutes later when she appeared wearing a bright light blue coat that she had not worn earlier. He was being guarded by convention officials,
'I'm sorry, you'll have to talk to my office.'
He put his hands together in front of his face apologetically and got into a cab.
When we later contacted the office, they replied.
I will leave his private life to him," he replied.
Okada himself also admitted to the office that he was in a relationship with Okada. Okada himself also said through the office that they were not living together and were not married.
We are not living together and have no plans to get married. We started dating after I parted ways with Shiratori.
The comment was made by Okada herself through her office.
The day when she and her handsome boyfriend will be competing on the M-League stage may be near.
Her favorite type of man is "an effeminate man" and "I want to do anything for him.
Okada said about her favorite type of man: "An effeminate man,
"An effeminate man. I don't like men who push me around," and "I don't like aggressive men. If he comes at me from the other side, I'm attracted to him. ……" (Abema Bicycle Racing Channel, "WinTicket Midnight Bicycle Race: Tamano F2, Day 1, Pepsi-Cola 2").
If I had a boyfriend, I would do everything for him,
If I had a boyfriend, I would do everything for him. I'll cook meals and make things for him. I want to do everything for him… such and such… (laughs). I'm the type of person who goes out of her way for her boyfriend. 〜Tsumami no Hanashi – Tsumami no Hanashi -" broadcast on January 20, 2006).
). Hamano is currently in the final of the Jyu-dan Tournament to be held in September, and has reached the critical point to qualify for the M-League. Okada, on the other hand, is a star player in the M League, which only the top 1% of professional mahjong players with ability and brand power can enter, and is also very busy with gravure and TV variety shows, etc. On August 2, she updated her Instagram page to announce her appearance on "Calling Teacher Tanaka" (Fuji TV). She posted a photo of herself in school uniform, and fans praised her, saying she was "cute" and "totally hot! and "Totally hot!
Perhaps she has little time to spoil her boyfriend or devote herself to him.
PHOTO.: Takahiro Kagawa (Okada) and Takayuki Ogawauchi (Hamano)