Hot news report! Yakult's Munetaka Murakami's "Refreshing Spots in Tokyo" where he healed his fatigue from the WBC.
Passersby were surprised! Before the start of the season, he visited a secret place to prepare his "sacred body.
Passersby and even a reporter who passed by him on the street couldn't help but look twice. At the end of March, when the cherry blossoms were in full leaf, a sophisticated car arrived in a particularly sophisticated residential area in Minato Ward, Tokyo. In addition to its sturdy military-derived design, what caught the eye was its coloring. It is green, the color of Yakult. What's more, it is an eye-catching metallic color!
While all eyes were on the car, a man came out of the driver's seat, and everyone was convinced. It was Munetaka Murakami, 23, who was just as handsome as the car.
"Hey, isn't that Murakami?"
The arrival of the god whose success at the WBC was still fresh in their minds caused a stir, but as one would expect from the youngest Triple Crown winner in history, he was completely unfazed. He was completely unfazed, quietly screwing coins into a parking meter with his log-like arms, and quietly entered a nearby facility.
He entered a nearby fitness center established by an accomplished trainer who had worked with the Yakult baseball team and Major League Baseball. Top athletes and highly conscious celebrities go there for personal training and cutting-edge sports massages," said a Yakult reporter.
About 90 minutes later, Murakami came out with a refreshed face.
In the opening game, Murakami immediately hit a home run in his first at-bat.
The benefit of preparing the "sacred body" at the secret spot showed up in the best possible way.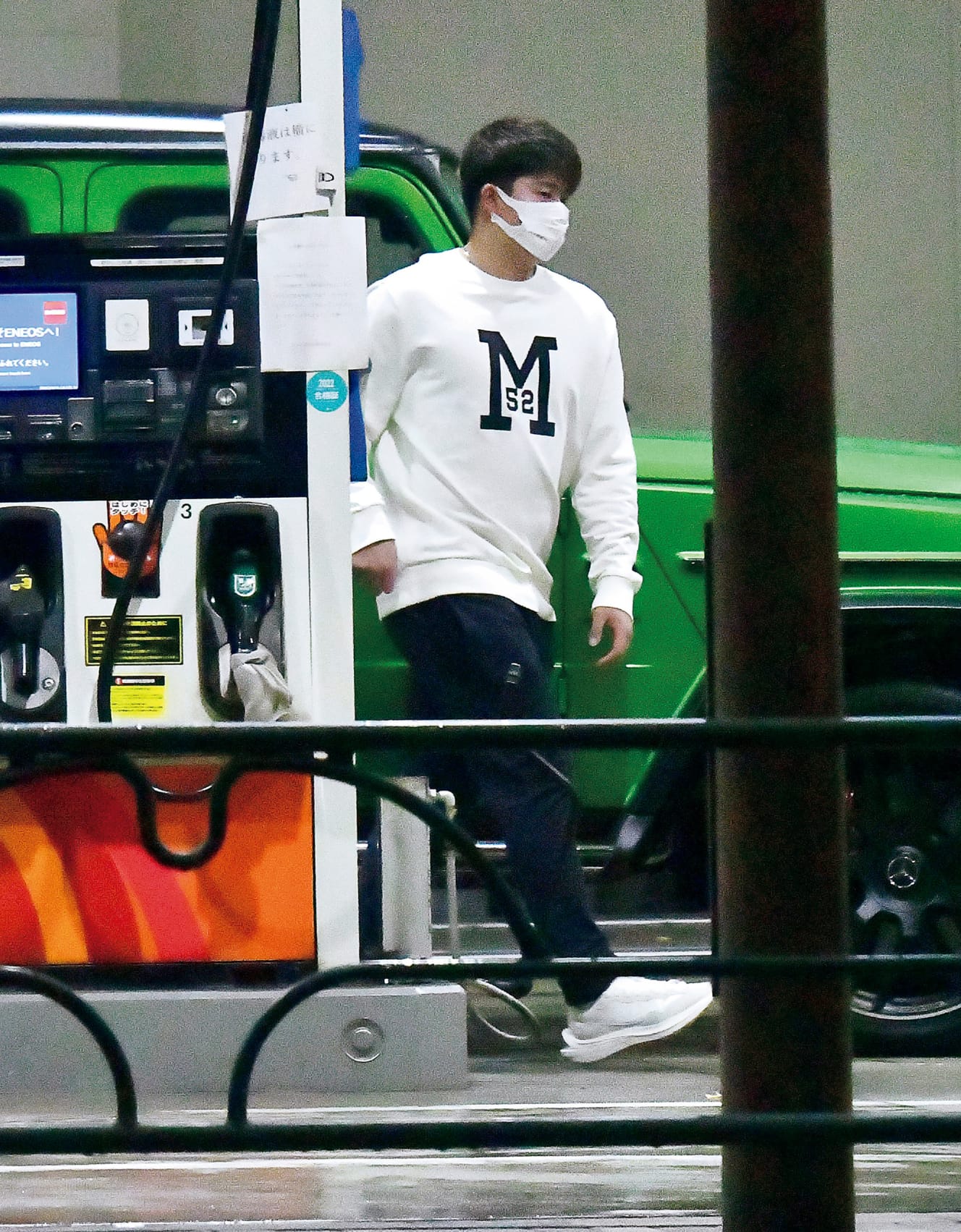 Photo: Takayuki Ogawauchi