Why the words of Yosuke Kubozuka, who performs with his son, are "bizarrely persuasive": "Living in this world is seriously fun.
Yosuke Kubozuka (43) and his son Airyu Kubozuka (19) appear together for the first time on the cover of the April issue of the fashion magazine "OCEANS" (Lighthouse Media), released on February 25. Standing behind her father, Yosuke, and smiling for the camera with her arms around his shoulders and chest, Aryu looks much like her father did when he was younger. In an interview, Aryu said of her father.
My father thinks from my point of view, so he is not like a father in a good way, like a friend or a brother.
In contrast, her father, Yosuke, said
He is like a friend or a brother. But I wanted him to know that living in this world is "really fun," as important as checking traffic signals at crosswalks, for example, as a form of education.
I wanted people to know that living in this world is "seriously fun. These words are indeed very convincing when one recalls Kubozuka's tumultuous life. Let us take a look back at his 20 years as seen by FRIDAY.
A charismatic young man and a genius actor
In 2000, Kubozuka came into the limelight with his role in "Ikebukuro West Gate Park" (TBS) as Takashi Ando, the charismatic king of the delinquent youths, and many young people imitated his hairstyle and fashion style. He was a charismatic figure in real life as well.
The following year, he starred in the movie "Go," in which he played a lonely Korean high school student in Japan, and became the youngest actor ever to win the Best Actor Award at the Japan Academy Prize. He is said to be a 'genius-type actor,' and the unique character he played in 'Ping Pong' and 'The Cherry Blossom of Madness' would not have been possible without Kubozuka.
At the peak of his popularity, he got married to a common woman.
In May 2003, at the height of his popularity, he married an ordinary woman. She was five months pregnant, and Kubozuka announced his marriage and pregnancy in his book "Pieces of Peace" (Kodansha), which was released the same month. Just before the wedding, we hit Kubozuka with the following words.
He smiled and said, "I'm going to be a great father!"
he said with a smile.
Kubozuka fell from his 29-meter-high apartment
In June 2004, when Airyu was eight months old, he fell from the balcony on the ninth floor of his condominium. She suffered five fractures throughout her body, including a fractured skull, and although she was in critical condition for a time, she survived. His office claimed that he accidentally fell while trying to remove a Koinobori (carp streamer) from its mounting device, but since he fell onto a wire fence nine meters away, some people suggested that he took the plunge with his own momentum, or that he jumped impulsively, since he was repeatedly praising marijuana at the time. The truth remained unknown. She later showed remarkable resilience and returned to star in a movie the following year.
Divorce and Remarriage to Pinky
Kubozuka divorced in June 2012. Just one month later, "FRIDAY" scooped Kubozuka living together with PINKY (29, at the time), a reggae dancer and model. At the time, Kubozuka was performing under the name "Manji Line" in various regions of Japan, and the two were never apart.
The two had met only two months earlier. They actually started dating about a month ago. I believe the day they filed for divorce was Pinky's birthday.
In 2015, they got married. Two years later, in 2017, their second child, a girl, was born.
Kubozuka is PINKY and his first daughter on his Instagram. Kubozuka often posts photos of the five of them together on his Instagram, PINKY, his oldest daughter, Kubozuka's ex-wife, and Airen. Whenever I see Kubozuka in these photos, I can't help but think that it is because he is alive that he can truly say, "This is seriously fun.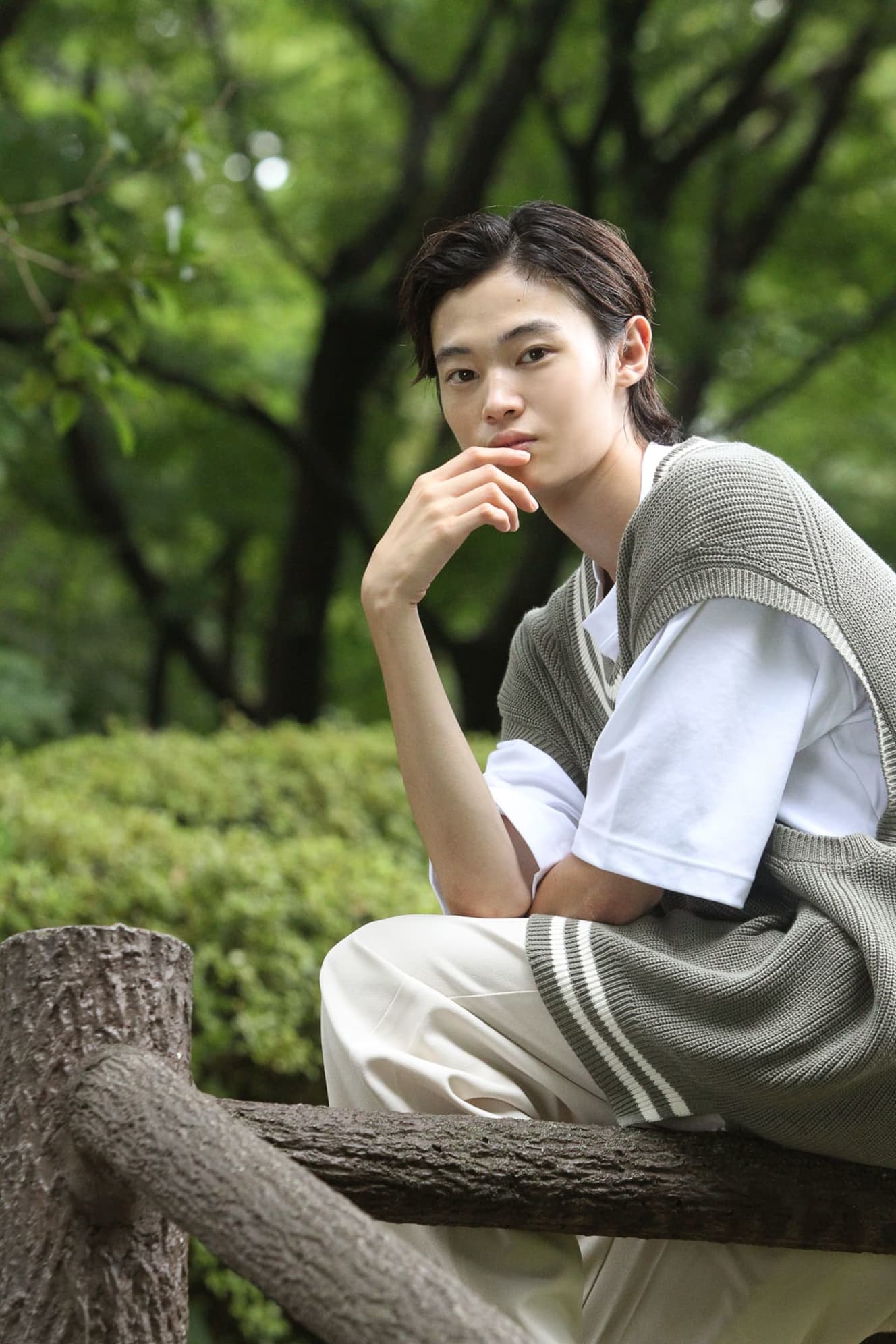 Photo: Masaharu Uemoto (1st, 3rd, 6th, 8th) Shuichi Masuda, Takahiro Kagawa, Sono Aida, Yuri Adachi